CS-P70A Mini Par Can
Color Sage Lighting Electronics Limited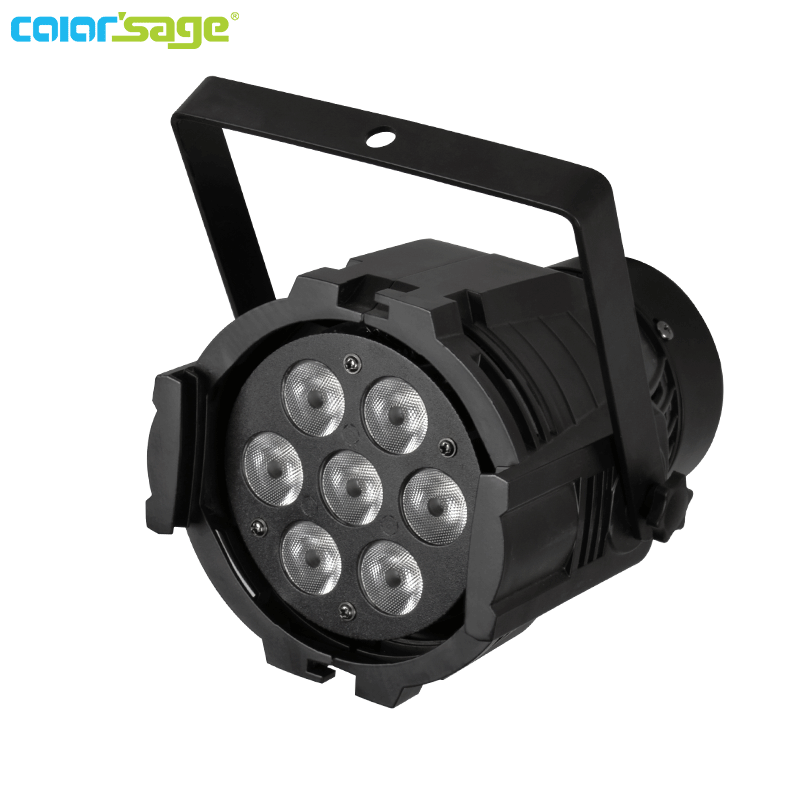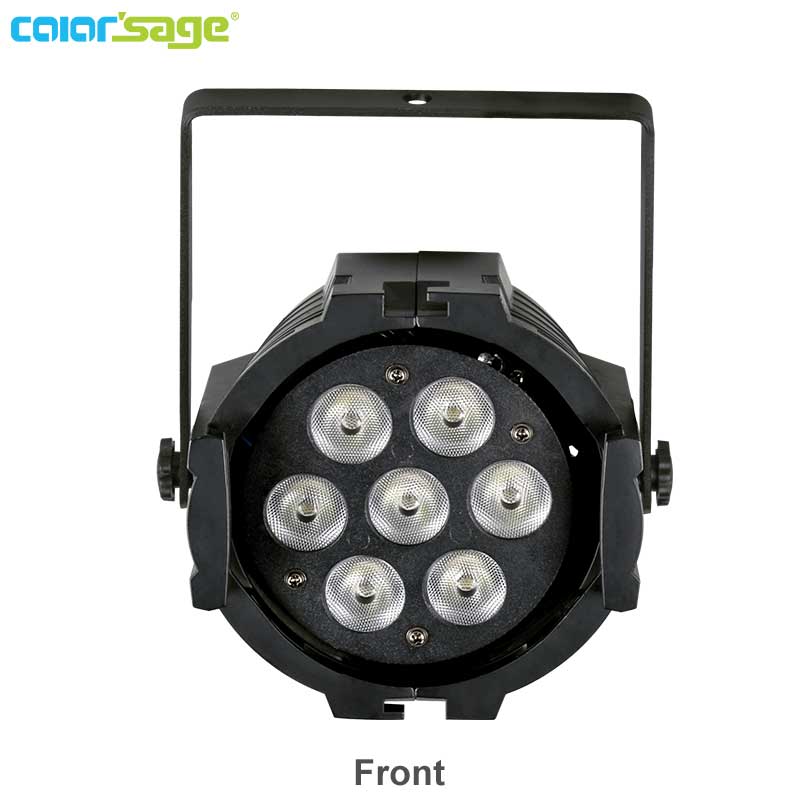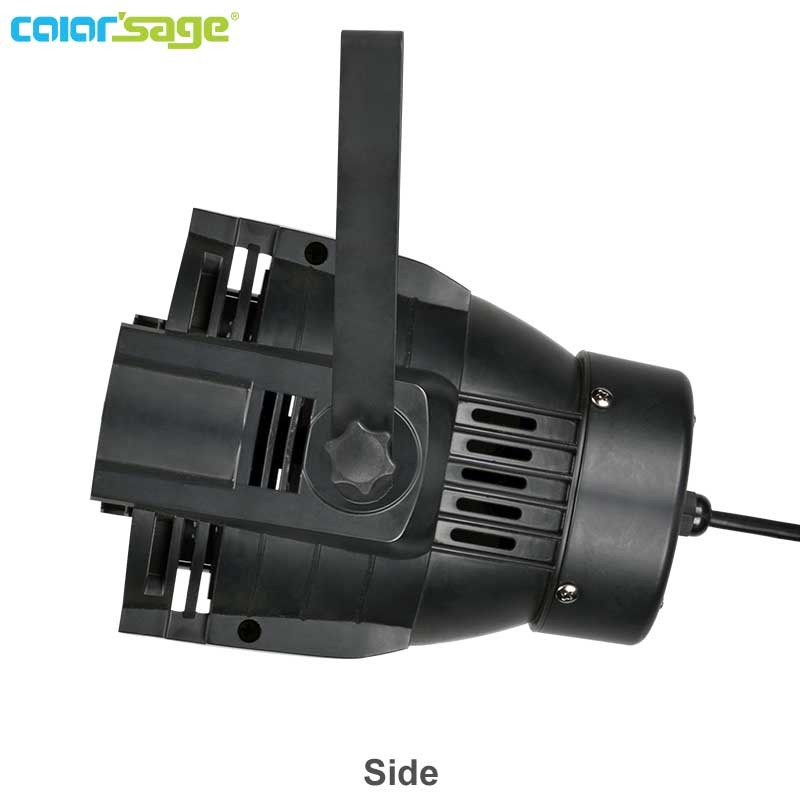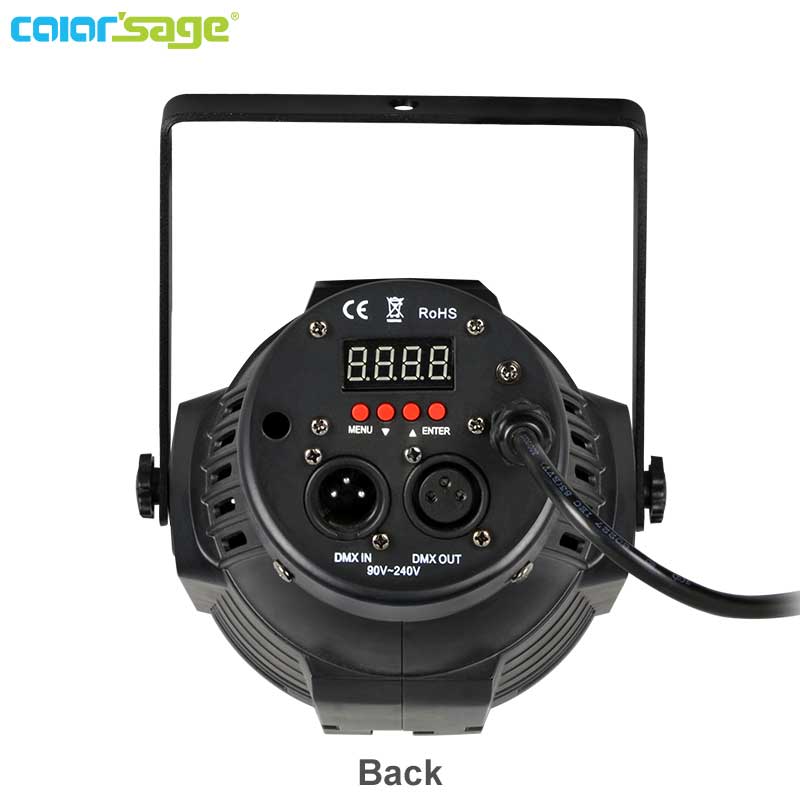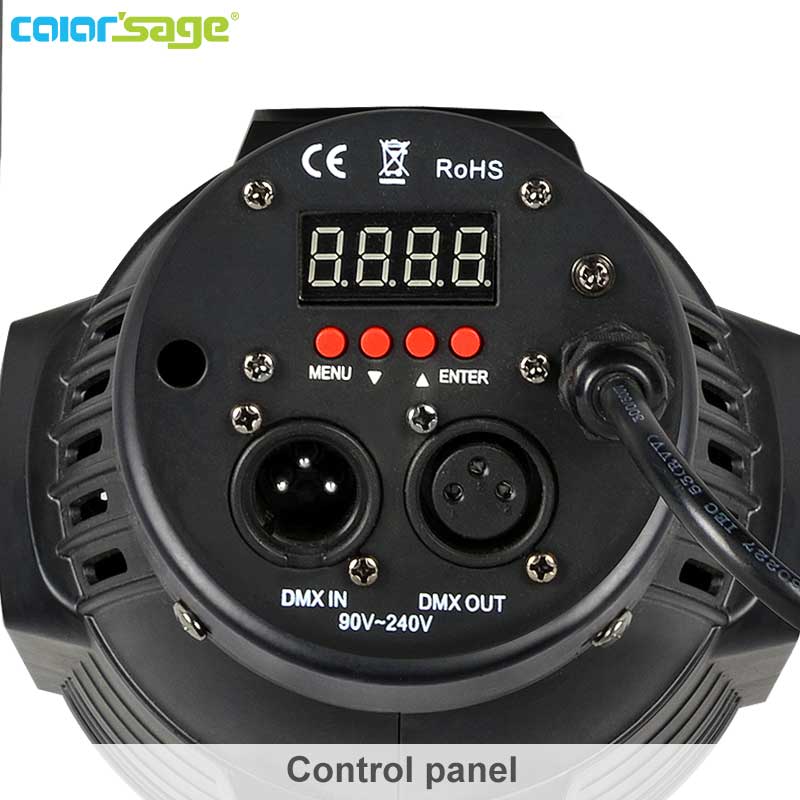 Master/
Slave * Sound actived *
Automatic
* DMX 512
RGBWA Color mixing / Rainbow effect / Strobe effect
CS-P70A
is a energy-saving PAR with 7pcs 10W LEDs, RGBW 4 in 1, Built-in programs that could be called up via a DMX controller, easy to use.
The shell of this light is made of high quality aluminum die-casting structure design with optimum cooling system.
It can control via sound actived, Automatic,Master/Slave, DMX 512, the advantage of this product is Infinite RGBAW color mixing, rainbow effect and high speed LED strobe effect and pulse strobe effect .This product is used to enliven atmosphere for family gatherings, KTV box, disco ballroom, ballroom, nightclub, disco, bar, mall, wedding, square, park, etc.
If you want to learn more, please contact customer service, you can also contact info@color-sage.com
For more information, you can follow our Facebook.
Thank you for your attention!
Model NO.:

CS-P70A

Specifications

LED Quantities

7pcs LED

Input Voltage

AC90-260V 50/60Hz

Power Consumption

70W

Material Science

Alloy

Function

Control

1. Master/Slave,
2. Sound actived,
3. Automatic,
4. DMX 512.

Color

RGBW 4 in 1

Effect

RGBW Color mixing, Rainbow effect, Strobe effect.

Channel

3/8 USITT DMX-512 channels

Beam Angle

25°

Display Screen

LCD display

Packing & weight

Size

140mm*200mm*230mm

Net Weight

1.6kg

Packing

250mm*200mm*190mm

Gross Weight

2kg
RELATED PRODUCTS
We've given the 880™ Series the best of everything, including customer-favorite features that make owning a
Sundance® spa easier than ever.