Slave/Master * Sound actived * Auto * DMX 512
4 Dimming modes available / Color temperatures / Strobe effect
CS-T100A is Color Rendering Index ≤85 Panel Light, it use 1500pcs LEDs, and cool white + warm white 2 in 1, cool white, warm white 3 kinds colors you can choose.
The housing is made by rugged, die cast aluminum alloy, slim, compact and light weight. It's available for battery powered version which is more flexible for users and non battery version.
Dual knob stepless adjusted, light dimming smooth,There are 4 kinds of control modes: master-slave, voice-activated, self-propelled, DMX 512。The fixture also comes with a front frost filter that makes the light coverage more even.
Two-in-one version of the light color temperature can be independently controlled, and the color temperature adjustment is smooth, the light effect is excellent.
This product is widely used in live studio lighting, lighting stage lighting, concert fill light and so on.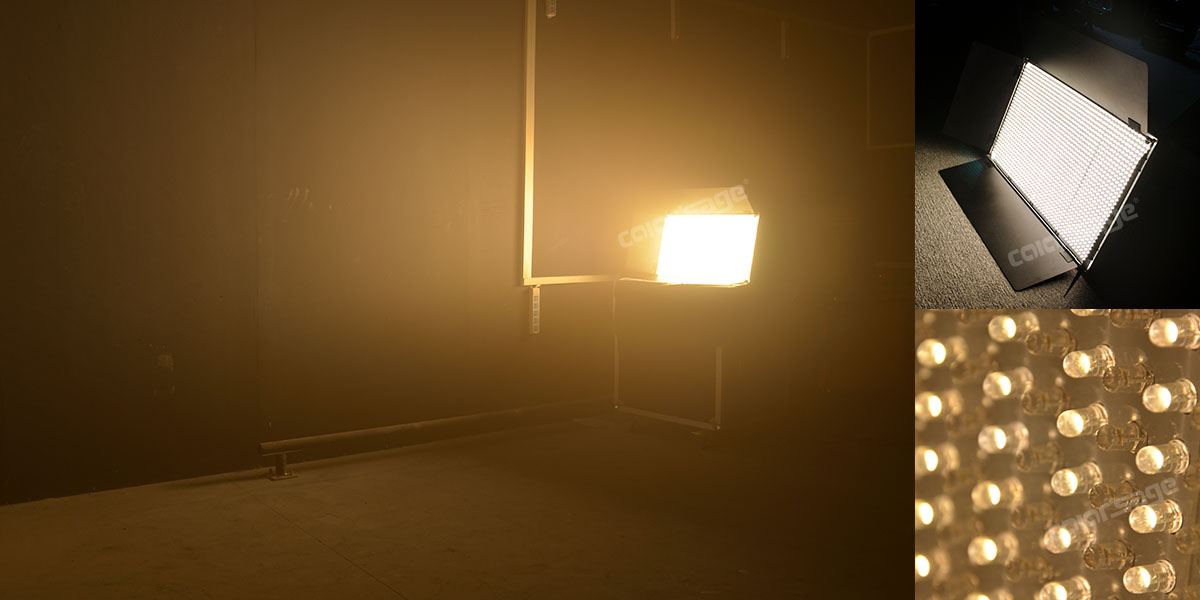 If you want to learn more, please contact customer service, you can also contact info@color-sage.com
For more information, you can follow our Facebook.
Thank you for your attention!